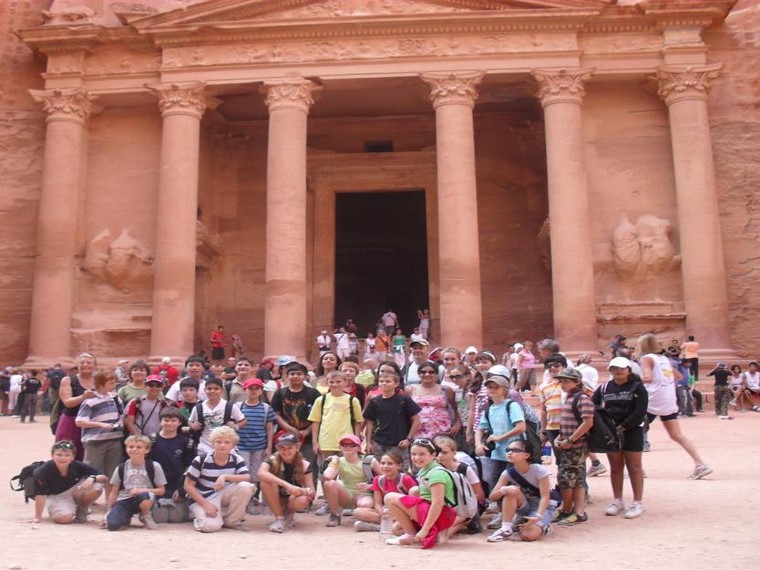 Our

First student trip was in

1997
We were the first student tour operator in the region
We boast a 100% safety record

with 0 accidents on tour till date

All the

services/accommodations are pre-inspected

prior to group's arrival

Strong partnerships

with

global airlines & suppliers

in student travel

Strong partnerships with

tourism boards & embassies/consulates

for

visas
Existing client base of

over 170 educational institutions
Experienced to handle student groups from KG and above

Generous escorting policy:

1 teacher for every 10 students

Supporting trip planning with

practical guidance & advice
Supply of collaterals for trip promotion

: flyers, posters, presentations to schools

Complete A-Z solution

to launch, market & execute educational trips

Flexibility to arrange trips with varying

budgets

&

educational objectives
Our Comprehensive Trip Planning Service

Destination Identification
Seek our assistance in choosing the destinations that are likely to attract registrations based on your institution's student demographics and our past statistics.

From customized roll-up banners, posters, and electronic mailers to student & parent informational evenings, we support the marketing of trips within the campus.

Provision of all Required Forms
We provide you with comprehensive registration forms that cover all the relevant terms and conditions along with required participant health and safety information.
Payment Collection Facilitation
Reduce the administrative burden of your accounting and finance department by outsourcing payment collection from participants directly to us.

Complete Visa Application Support
Detailed documentation, form filling assistance, appointment scheduling, informational presentations etc. are some of our comprehensive visa application support extended directly to trip participants.

Informational sessions that go over all the finer details to ensure a safe and memorable journey for all participants.
Comprehensive Trip Information Sheet
From recommended packing lists to weather forecasts, our trip information sheet is a one-stop shop for all logistical information on an upcoming journey for both parents and participants.

Our local guides appreciate the intricacies of delivering tours to a younger audience.
Generous Chaperone Policy
We offer 1 free space for an accompanying staff member free of charge for every 10 school students and every 15 university students. Customizable on-request.

We are able to include Halal meals at Halal certified restaurants at most destinations.

Experiential Tours & Activities
Our trips aspire to include experiential activities that are appreciated by a younger audience.
Customizable curriculum driven trip content
We work closely with educators to ensure their trips meet the desired educational outcomes but customizing itineraries accordingly.

24x7 Emergency on-trip assistance
Educators always have access to our local emergency support line whilst on tour whilst families of trip participants can reach our local office.

Minimum Group Size of 10 students
We customize tours for groups as small as 10 students.

Comprehensive Risk Assessments
Itineraries are assessed for risk vulnerabilities with necessary precautionary measures planned to ensure a safe trip operation. Accommodations are pre-inspected.